SUSIE GONSALVES, LCSW
LCS18971

Susie Gonsalves, LCSW, earned her B.S. degree in Sociology from the University of San Diego and her M.S.W. from San Diego State University. She has actively engaged in the psychotheraputic process with individuals, families and groups since 1987. Susie has worked in diverse settings including residential, hospital, in-home, and private practice. She has provided clinical trainings for her peers and is the supervisor for new clinicians. She is a Certified Life Coach and provides small business development.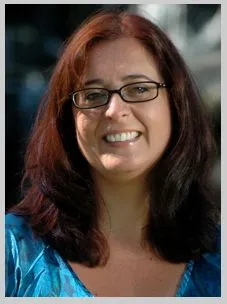 Liliana Vargas, MFT
MFT53583
Liliana Vargas, MS, MFT earned her Masters Degree in Clinical Counseling Psychology from California State University, San Bernardino in 2006. She earned her Pupil Personnel Services Credential in School Psychology in 2008 from California State University, San Bernardino. She has over 10 years of clinical experience working extensively with children, families and adults in dealing with a variety of issues. Her background includes working in various settings: the nonprofit sector, public schools and nonpublic schools, in-home services as well as private practice.
Liliana Vargas has a thorough training background in parenting, she is certified in Parent Child Interaction Therapy (PCIT) and is accredited in the Positive Parenting Program. Ms. Vargas is 0-5 trained working with children under 5 years of age and provides psychotherapy in English and Spanish. Her experience also includes providing psychoeducation parenting groups and therapy process groups focused on depression and anxiety. She is a member of the California Association of Marriage and Family Therapists (CAMFT). She provides presentations to professionals within the mental health field by offering clinical trainings as well as provides clinical supervision to intern level therapists.